<![CDATA[This is a new kind of update for us, one of our tipsters on trial suggested that we should not only do daily reviews but also weekly and monthly reviews as we want everybody to be looking at long term results, not just the results from the previous day or weekend.  It was a very good point and one we're happy to oblige with, today is our first weekly update (we'll be going Friday to Thursday) and next week will see our first monthly review as we take a look back at Aprils profit/losses (in profit so far). This is going to be a busy update as the majority of our tipsters will be active over the space of any one week and we've got the results of 27 tipsters to look at. It's been a rough 7 days for a number of our tipsters and we've seen two tipsters placed on pause during that time, their losses have contributed to the week ending in a negative return.  This is certainly not something we want to be seeing on a regular basis.  Over the last 7 days our tipsters have a combined loss of -584.8 units, or a yield of -3.54%.  That needs to be looked at with the knowledge that April is currently showing a profit, as is the last 30 days. As we do have a negative return, it only seems right that we look at who struggled this week first and then move onto the weeks winners:
Matt Walker has really struggled this week, he's down 1200 units over the last 7 days.  His numbers for the month aren't anywhere near as bad as that though and it's only his results from the last 7 days that have put him into a loss for the month. John Sills lost 450 units and his losses over the last month have led to him being put on pause for a week.  We will do this if we feel that a tipster needs to take a break or that their losses over a short period of time have got too high.  John came to us with a great trial record and made a very nice profit back in March, we're sure there are good things ahead for this tipster and will be giving him time to make his impact on the site. Gabriel Vannier was the other tipster who found himself paused this week.  He lost 447.4 units and that took him over 1000 units of losses over the last 30 days.  Gabriel actually had 3 months of consistent profit before this blip came along and we want to see him get back to that as soon as possible. Mike McClain has dropped 240 units over the last week.  The MLB season is still relatively young and Mike tends to do better in the latter stages.  Anyone who reads this tipsters analysis realises that this guy knows his stuff and we are confident that Mike will once again finish the season in profit. Our probationary tipster Boyan Chernykh lost 208.4 units over the last week, his probation may be extended as a result but his trial record indicates that this is likely to be just a road bump that every tipster will face at some point or another. Colm Makin lost 200 units but remains in profit for the month, he doesn't have a lot of wiggle room in that regard but feedback on this tipster has been excellent and clearly this is not an easy time of year to be winning money on horse racing. Joao Gomez is the only other tipster to have lost more than 100 units over the last week (-164.8).  Aiden Monroe, Dmitry Lebedev,Jeremy Price (unusually for him),Geert Van Elsen, Ben Cross, John Fisher, Andreas Kloft & Ajdin Hanic (still on probation) all had relatively small losses and many of them are in profit for the month. Onto happier topics, we've seen some good performances from a number of our tipsters this week (it's not all doom and gloom).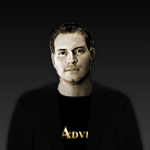 Leon Topolski has been in fine form, he has won 875.8 units over the last 7 days from his 16 selections.  He was in fine form last month as well where he won over 430 units for his clients. James Tucker has turned around a rough first part of the month and won 275.6 units from his 7 selections.  His results for the month were showing a negative figure up until this week but a few nice wins wiped those losses out. Arie Hordman continued his winning habit and picked up another 262.6 units, putting him into a "real" profit for the month.  I love this guys consistency and he has a relatively low number of clients for a tipster of his skill level.  He's certainly one that people should be considering for their tipster portfolios. Our big winner so far this month is clearly Chris Tomas, he picked up another 261 units to add to his previous winnings.  With 1847 units of profit so far this month I don't think anyone else is going to be able to catch up so he's likely to finish up top of the tree for April.  We'll find out for sure next week. Florin Groza is another tipster who has turned a losing month around and is now in a "real" profit, his haul of 243.2 units from 13 selections was good going and I can see why he is a very popular tipster. The Football Analyst also had a good week with 184.8 units of profit.  Graeme (the man behind The Football Analyst) told me this week that he's going to be ending his time at BetAdvisor at the end of the season.  He wants to spend more time concentrating on his own site and if any of you are interested in taking a look at that you can find it here: www.thefootballanalyst.com Simeone Tassini has added another 179 units to his total, taking him into a "real" profit.  It's good to see him putting a strong run together after some struggles at the back-end of last year (and early this year).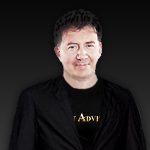 The tipster featured in this weeks newsletter has also done pretty well.  With 151.2 units of profit this week, Daniel Larsen has gone up to 512.8 units of profit for the month and he's also agreed to reduce his prices whilst we make some upgrades to the site. Basketball tipster Milos Nusic picked up 147.2 units of profit.  We've been accused of taking Milos for granted in the past and I can assure you that's not the case.  He has shown his quality since joining us back in 2011 (3 years online this November, look out for a coupon) and has regularly shown that he is an excellent basketball tipster. Rounding out this review of the last week is Jason Mills.  He added another 125.6 units of profit to his monthly total and is another who has agreed to reduce his prices.  He's made some very good picks this month and with just a couple of weekends of Premier League football left we've seen a number of people take advantage of his current low price in order to book their place with him at the start of next season.]]>