<![CDATA[A couple of weeks ago we sat down with Paul Morris and tried to get some of his thoughts on the run in to the SuperBowl, his thoughts on how the season had gone generally and also his approach to betting. This is what resulted:
How long have you been betting on the NFL?
I've been betting the NFL for almost 12 years.
Do you look at the game from an analysts point of vew or a fans point of view and is it possible to enjoy a game without breaking it down nowadays?
Well, that depends on the game. I have only one favorite team in the NFL and that is the New England Patriots. Often I find myself pressing their games more than necessary, but good thing is that they are that good and very often cover the spread 🙂 The other teams I cap without any fan point of view and really am extremely objective. Of course, I have teams that I like watching, but that doesn't affect my opinion.
Who do you think will be MVP this season?
Well I think that the regular season MVP should be Drew Brees – I understand that Rogers made an incredible season, Brady was quite impressive himself too, but Drew with smashing that 27 year Dan Marino Passing Record – that was the highest point of the season for me. He deserves that MVP the most, especially with that unfortunate loss to the 49ers in the last second of the game – Drew deserves this more than anyone else. As for the Superbowl MVP  I have no doubt it's going to be a Patriot's player, maybe it will be Brady, but with that receivers he has, I won't be surprised if it is some of the 2 best Tight ends in the league – Gronkowski or Hernandez.
Who is your tip for the Superbowl?
I have no doubt in my heart and in my mind that this is Brady's year and now when the 2 teams that were able to outscore the Patriots (Green Bay and New Orleans) are gone from the postseason, I really can't see who's gonna stop Tom and his boys. Yes, the Ravens are a tough team, but they don't have a highest class QB and this is going to play a bad joke for them.The only team with good enough offense and good enough QB are the Giants and they have played extremely well last couple of games, but I don't think they'll  stop the Pats. So Patriots all the way!
Is there one player from history that stands out for you and if so, why?
I don't really remember these legends playing, I am way too young, but I have watched some games of what Troy Aikman has done with the Cowboys and his 3 rings speak for themselves. Another great QB was of course Dan Marino, but I think we are living in a time when we have so many QBs in the same league that will be part of the Hall of fame someday. We have Tom Brady (the best QB in my eyes, the most complex, smart and gifted player of all times), we have Drew Brees, who is an amazingly talented man and extremely polite and well mannered gentleman, we have Aaron Rogers, who is still young, but he has amazing talent as well, we have Payton Manning (who, I personally don't like) who's said to be one of the best ever, his brother Eli, who is way more than just Payton's little brother and he has the ability to bring out his best, when he's under immense pressure. We have a couple of excellent, very gifted QBs like Matthew Stafford, Cam Newton and don't get me started on the great receivers in the league right now. This year has been, without a doubt the Tight End year in the NFL with Jimmy Graham being insanely good, with those 2 monsters that the Patriots have and a couple of other guys that have played amazingly during the season. We are living in a great time for this sport and this constellation of stars that we have in the league, simply makes it the best sport league in the whole world.
What betting rules do you live by?
There were times when I was betting huge money, but going that way is kinda dangerous. I have always said that when you place a bet, you should consider that money gone, lost for the moment, so anyone should bet money that he's comfortable with. Right now I have restrained myself to smaller amounts of money, trying to hit big combos and occasional big stakes on singles, but really this season haven't placed a bet bigger than 2k. I have the Patriots to become champions at 8 with a grand, so this will be a good ending of the season, but we'll see. So I don't have any particular  rules, I bet depending on the games, depending on the current budget… Anyone should bet amounts that he is comfortable with. I don't want to say how much, but I am quite ahead this year from betting the NFL and I hope you all are and I think we have 3 great games ahead of us and we'll see what will happen.
[caption id="attachment_2106" align="aligncenter" width="150"]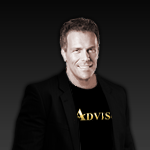 Click the image to see Pauls full history and statistics.[/caption]]]>