<![CDATA[With Ben Cross now an established tipster on the site, we felt it was time to give you a bit more information on the man who has done so well in our rugby section of the site. Could you tell us a bit about your betting history and the steps that led you to joining up with BetAdvisor?
I have worked in the betting industry for 7 out of the last 11 years with a short sojourn into an alternative industry.  Whilst out of the industry I contributed to www.priceform.com and when the site was closed down I was approached by betadvisor.com and after a trial period was given the position of rugby tipster.  I have run a PA book for 10 of the last 11 years and have built up sufficient experience in terms of pick success and bank management to be ready to offer a tipping service.  At the time of picking betadvisor there were a number of alternatives but the platform at www.betadvisor.com is second to none which made the choice a simple one. Over the last 6 months you have established yourself, not only as the current No.1 in rugby, but also amongst the best tipsters on BetAdvisor overall, what do you put that success down to? With all things it is a little too early to look too favourably at an isolated 6 month sample.  March 2012, for example, was my worst month PA in the last 11 years in terms of P&L.  Sticking with the techniques I have developed, and continue to develop, over the last 11 years have contributed to the success of the service on offer.  Only the very best of my monthly personal selections make it on to the site as I look to protect my subscribers and their investment.
Can you tell us a bit about your selection process?
My weekly selection process has not essentially changed since making prices as a trader.  At the start of every week I update all of my databases and read the reports following the weekend's action including recording the handicaps and points quotes offered.  I then print out a sheet of all of the fixtures for the following weekend.  Once this is done using stats and current form I price up a handicap and points quote for all of the fixtures with no amendments for team news and weather.  Once the firms begin to offer handicap lines I make a note of these and can quickly exclude fixtures from likely/possible selections.  It is imperative that the card is priced without influence from external prices and contacts.  It is then easy to focus on matches which will offer the best opportunities.  Teams and weather and any external factors (off field issues) are then used to finalise the price and possible selections identified.  There are times when my price may be up to 7/8 points from the industry line and then a decision needs to be made about the stage to enter the market.  How the market is likely to move is the key factor in timing of entry.  When all of the above considerations are made selections are confirmed and uploaded to the site.
What is it that makes a top tipster stand out from the rest in your opinion?
Consistency of service, honesty of post match write ups and the ability to stick with a proven formula seem to be the common attributes of the top tipsters.  General prices and not single book recommendations would be something that would attract me to subscribe to a service.  Protecting the subscriber is a must and thinking as a subscriber.
Are there any particular bets that you are proud of?
The Glasgow bet +3 against Leinster at home on 25/02/12 was a good bet but I generally stick by all of the tips so to pick one out is no easy task.  Most satisfaction can be taken when you make an early call but the whole market moves against you as it reinforces that you made the correct decision initially and the processes you have in place and the checks and balances are in order.
With competition from Laurent Marty and tipsters looking to come through the academy, where do you see your service in a years time?
It is great to have competition from Laurent currently and other tipsters coming through the academy and I wish Laurent and all tipsters success.  I would like to see the Ben Cross service continue to improve, as a tipster who stands still is not providing the best service to their subscribers.  Everyone can continue to develop and must do so in order to stay successful.  The current record of 6/6 profitable months I take huge pride in and a 100% profitable month record is something I would like to see continue.  18/18 months in a years time would be where I would like to see the service offered.  I would like to develop the relationship with my subscribers and will look to do so over the next 12 months.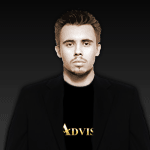 ]]>