<![CDATA[This is our first monthly review and you can expect these to become a regular part of the blog from now on in addition to the weekly and daily updates. We're going to break down the results sport by sport and then look at the tipsters involved in those groups. Football Football was our biggest winner last month with a total of 4215.5 units of profit made, a yield of 15.64% over the 360 tips placed.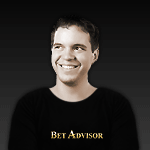 Chris Tomas was not only our biggest winner in the football section but also the biggest winner across all of our tipsters.  He ended up with a total of 2000 units and an overall yield of 44.44% from his 45 tips.  A lot of people will check out Chris' profile and be concerned by the drop we saw last year.  The reality is that Chris asked to take some time away from the site so he could refocus on the work at hand and that has clearly worked.  This is a long term business and if we look at the overall record Chris has done well to recover from a poor run (ok, a very poor run) and he is now in profit from his time online.  We're sure that a number of people will be keeping an eye on this tipsters progress and if it looks like it will continue this way, they will be jumping on board. Jeremy Price was the second biggest winner in our football section of the site.  He's been in good form this month and is up by 694 units on his 34 tips and he hasn't had a losing month since December 2013.  We're very happy with the work that Jeremy has been doing in 2014 and he's been like this pretty much since joining us.  Jeremy is coming up to a year online now and he's made a lot of people a lot of money in that time.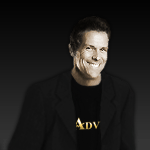 John Fisher picked up 480.2 units of profit from his 47 tips in April and he needed that after a couple of rough months.  John is protecting his clients by taking a one week break when he won't be available to send out selections.  That's the kind of thing we like to see as he is bound to send out more than the ten tips a month over the next 30 days so he could have chosen to leave his account running if he wanted if he had wanted. We prefer to see our tipsters put clients first though and John did the right thing here. Daniel Larsen had a good month and that's exactly what we've come to expect of him.  He's been great since joining us and now that his price has been brought down to €49 whilst we do some work on the site we've seen a bunch of people join up to follow this profitable tipster. Simeone Tassini has caused us a few worries in the past but in April he did a great job, picking up 262 units of profit from just 20 selections.  This is a tipster we want to see more from and we know he can produce it,  he's done much better in the past and we just want to see a little more consistency from him in the future. Jason Mills is our BIG money tipster, he works exclusively in the English Premier League and I can't think of any football league that has higher liquidity in it.  There is a chance for people to really bet big with this tipster as you can go way beyond the maximum bet we allow our tipsters.  You can probably bet 100 times more than Jason advises and with 219.2 units of profit made last month you can see the potential here. Here are the other tipsters that were active this month (including anyone who has since left and our probationary tipsters):
Albert Zara: 163.4 units from 5 tips
The Football Analyst: 60.2 units from 35 tips
Joao Gomez: 50.3 units from 42 tips.
Tomislav Vucic: 30 units from 8 tips
Jorge Aragundy: -276 units from 4 tips
Oddsmaker: -46.8 units from 14 tips
Alen Hadzic: -163.4 units from 14 tips
Geert Van Elsen: -193.6 units from 9 tips.
]]>