Casino
Casino games are becoming increasingly popular among internet users worldwide, necessitating rapid innovation and adaptation from suppliers and creators. Digitalization has only sped up the process of making new casino games that are fun for a wide range of players.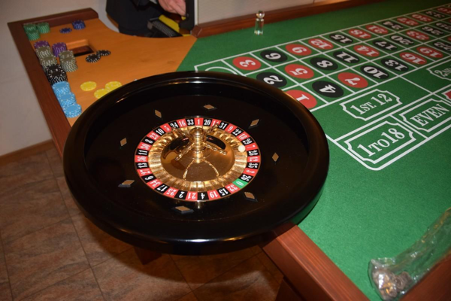 There are several types of online casino games that players may take part in and enjoy. In this article, we will examine each one in depth.
Table Games
Table games refer to all card games like "blackjack," "baccarat," and "pai gow." Craps and roulette, two games that involve a roll of dice, are sometimes included here too.
The card games Baccarat, Blackjack, Teen Patti, Three Card Poker, Red Dog, and Four Card Poker are among the most played at online casinos worldwide.
Blackjack
Blackjack is a card game typically played against the house dealer at casinos. The object of this card game is to achieve a hand total as close to 21 as possible without going over.
Baccarat
It's a particular kind of card game that's played at casinos between the player and the banker. Betting on the outcome of the banker's hand vs. the player's hand is the purpose of the game.
Three-Card Poker
In a game of three-card poker, you compete against the house instead of another player. In this game, you'll be pitted against the dealer.
Slot Games
Slot machines are some of the most played games at any casino, whether it is a virtual platform or a brick-and-mortar venue. Slot machines have the benefit of being simple and quick to learn, which makes them a popular choice. Getting a row of three or more identical symbols across pays out in this game.
The themes in these games are what draw players in. There are hundreds of themes, covering anything from traditional 3-reel slots to slots inspired by popular movies. On top of that, it is commonly believed that the highest-paying slots offer a return-to-player percentage of 96% or more.
Video Slots
Video Slots, often known as 5-Reel Slots, are a technological evolution of the traditional 3-Reel Slot. More people are interested in playing the game and winning the bigger jackpots because of the high-quality visuals. Unlike traditional slots, video slots have more than one pay line, which increases the player's chances of winning.
Progressive Slots
Players must place the highest wager when playing progressive slots. Players who gamble the maximum amount on such slot machines get a portion of their stake added to the jackpot pool. Each wager adds to the jackpot prize until it is won.
Live Dealer Games
Since the advent of online casinos, live dealer games have exploded in popularity. To put it simply, live dealer games are just the same table games seen in land-based casinos; only they are played against actual dealers in real time over the internet.
To make sure the broadcast is of the highest quality, these competitions are held in a studio and filmed from various angles. Overall, with live dealer games, you get the feeling of playing at a real casino table with real people. But everything takes place in the virtual realm.
Some examples of popular live dealer games include Blackjack, Baccarat, Roulette, and Poker.
Conclusion
Each gambler has their preferred method of passing the time; hence there is no universal best casino game. While some people can't get enough of Blackjack, slots are a big hit with others. Our advice is that you should try out a variety of games to see which ones you enjoy the most.