<![CDATA[After a midweek full of European match-ups, the teams playing on Sunday return back to the bread and butter of the league, it won't be boring though, with 5 of the 6 teams that have their sights set on a top four place participating, there are a few interesting match ups. Let's get started then:
Tottenham v Liverpool – 13.30 Sunday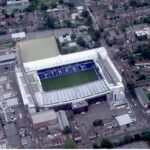 There will be no early warm up match before the sides with top four ambitions get involved this week, Tottenham and Liverpool are two of three sides realistically aiming for that fourth place, Arsenal being the other team.  This is probably one of the hardest games to call all weekend and my personal bias doesn't help, for that reason, whilst I may be giving a prediction, I won't be putting any of my own money on this game. Tottenham have returned from Greece and although the club only played a few days ago, it's unlikely that any more than one of the players involved in that game will be featuring in this game, right back is the position where a player is likely to be asked to suit up for a second time in a few days, Walker will probably be preferred as Corluka seemed to be holding his back towards the end of the PAOK game and it's unlikely that his fitness will be risked this early in the season.  Tottenham are suffering their usual injury crisis, Gallas unfit, Dawson out for two months, Van Der Vaart out for some time yet and Lennon too, Sandro is back in training but this match has probably come too soon. Liverpool have had more time to prepare for this match and will be looking to get back to winning ways after losing last week to Stoke, manager Kenny Dalglish will be hoping for a better performance this Sunday but may resist the temptation to throw fit-again skipper Steven Gerrard straight back into the fray, £35 million pound striker Andy Carroll will be looking for a starting spot in this match but may end up disappointed again with Dirk Kuyt expected to start, much of the Liverpool side picks itself at the moment and they are a side with many good players.  Stewart Downing will likely start on the right again and be up against Benoit Assou-Ekotto in an interesting match up. I'm looking forward to watching this game as it will be an interesting pointer towards the relative strengths of both sides but it may not actually be an interesting match.
Draw.
Fulham v Manchester City – 15.00 Sunday
Fulham are struggling right now, their defence doesn't seem as solid as it has the previous two seasons and their playmaker Danny Murphy is not as young as he once was.  Sometimes managers come in and it looks as though they have fallen on their feet, Roy Hodgson at West Brom, and of course a previous Fulham manager, is one example, Martin Jol on the other hand looks in need of time, he's sure to get it, Fulham aren't known for firing managers without provocation or cause and had chased Jol for some time before they finally got their man. Manchester City had a disappointing match for their first outing in the Champions League, Napoli proved no push overs and City will be relatively pleased with a point at the end of it all having had to come from behind.  They will be looking to push on in the league now and will be hoping that, if they get three points here, their nearest and most likely challengers, Manchester United, will slip up against Chelsea and drop points, the ideal result for City in that gale would be a draw of course but it would all be for naught if they don't get three points here. Manchester City have enough players to pick up a win here even if they rest some of the players who featured against Napoli.
Away win.
Sunderland v Stoke – 15.00 Sunday
Sunderland fans will still be feeling the sting of rejection after last seasons leading striker Asamoah Gyan decided that he would prefer to spend the season earning five times his Sunderland pay-packet with Al-Ain, Steve Bruce has talked of the parasites that affected Gyans thinking but he must be disappointed to have lost a player who started so well in the premiership last season.  The loan signing of Nicklas Bendtner from Arsenal means they won't have lost any self-confidence though, Bendtner has enough to spare and now he will truly be the main man for his side, Sunderland are not exactly blessed with attacking talent this season so he will see plenty of game time, at least until January when Bruce will be able to spend some of the £6m Sunderland received from Al-Ain as a loan fee. Stoke have not been great on their travels, perhaps their rugged style of play doesn't travel so well away from the Potteries and the passion of their home fans, they do now have a decent array of attacking talent with four recognized strikers battling it out for a starting place, Jon Walters looks like he may miss out for the first time this season with record signign Peter Crouch ready to come in.  Stoke have four players facing fitness tests before this game but whatever side they do put out, you can be sure they will be committed to the cause and out to gain all 3 points.
Draw.
Manchester United v Chelsea – 16.00 Sunday
This, of course, is the match that most of the media eyes will be following, one of our regular contributors wrote about this match over a week ago and it's even more important now as Manchester United continue their game of "anything you can do…" with their rivals City at the top of the table and Chelsea only 3 points behind. Chelsea had a better time of it in Europe this week but United look the stronger side, this game comes far too early in the season to decide where the title will end up this season but a Chelsea win here would open up the top of the table a bit and give the league the look of a three horse race. Having said that, I'm going for a
Manchester United win
here.]]>