<![CDATA[Hi everyone welcome back to the the Bet Advisor blog and the first day of the Cambridgeshire meeting, firstly let me say it's been a sad week for racing with two of racings top trainers former car salesman " Ginger " McCain  and Michael Jarvis passing away, these guys were both Gentlemen and will be sorely missed, I have fond memories down on the beach at Southport watching Ginger training  the horses in the sea, my condolences go out to their families and friends. Welcome to day one of the Cambridgeshire meeting from Newmarket, I'm still on a high and I hope you guys are from last week's 2 winners Magical Macey and Coolmix following on from Sirius Prospect the week before all which were gambled on and delivered, so the bar is set pretty high for this week's big meeting, so let's hope I can carry on the good work. The going today is on the fast side of good and is drying out all the time with a sunny day forecast, the draw is very even and winners can come from anywhere on the course, betting opportunities are very thin on the ground today with fillies and maiden races and handicaps with lots of in and out performers, but over the next few days I am sure there will be some betting opportunities.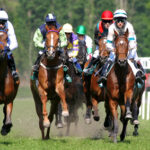 2.10 Not a race I would get involved in there are plenty more betting opportunities without guessing what might be any good, Almaas has the best form but that was on the a.w so who knows if he can produce that form on turf, Imperial Orders stamina looked to be ebbing away over the easier Doncaster course so this stiff track does not look like it would be to his advantage. 2.45 The colt Devdas is slowly improving but his win was on softer going, and a 6lb penalty for that win will mean he needs to improve again to take this, even with John Fahy claiming 3lbs that might be too big an ask today, Kid Suitor won a weak race at Chepstow as he should have when odds on, todays rivals are harder and I think he won't be good enough, if Ronan Province came back to his debut form he would win this nearly, but even allowing for a couple of excuses i.e soft going and the a.w it is a big ask, Roger Charlton does not use claimers very often and it is interesting that he has booked Harry Bentley to claim 3lbs off the back off the consistent That's Dangerous, but he needs to show some more improvement but presently his form seems to have plateaued out so not for me, Magic City was not given the best of rides behind Ghostwriting with whom he is 6lbs better off for 3 lengths, but I think the extra furlong will be in Ghostwriting's favour and he will confirm the form, Chil the Kite was fairly impressive last time but that was at Goodwood and on softer ground so with track and trip totally different today you don't know what to expect, whilst I think Ghostwriting has a favourites chance  it's not a betting race for me with the ability to handle the track and the going a worry for some of the runners. 3.20 A fillies and mares race, and as you know I don't consider these betting opportunities with the vagaries of fillies and mares in that they are like women and you don't know what to expect from one day to the next, so no selection for this.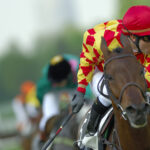 3.55 Farraaj's form was boosted when Tell Dad romped in the other day so the race looks at his mercy if he puts his best foot forward but too short in the betting to give out as a selection. 4.30 Another no bet race, Chiberta King was tried in cheekpieces back in May and flopped and they are back on again today, Fictional account took advantage of an over confident ride for the fav Fame and Glory in the Irish St Ledger trial so the form is flawed and overall he does not look good enough, Theology and Times Up should dead heat on York form, Nehaam is improving but needs a strong pace to be at his best and I am not sure he will get it here, so in what could be a tactical race Times Up has the strongest chance but not a betting race. 5.05 Another fillies race so not a betting race for me, Swiss Dream is too inconsistent for me to even consider backing, and I am not sure she will get an easy lead which is what she needs to show her best, the only thing in her favour is that Nicky Mackay who rides today seems to get the best out of her, the filly Dubai Media has the tongue tie on for the first time to help her try and find some form, but she has not been firing of late and is best watched, Madany was running ok prior to her last run at York when she ran poorly, the break could have refreshed her but who knows, Gouray has one piece of form at Newmarket that would have been good enough to get her into the frame but you never know if she will repeat it, Fair Value is in form but the 6lb penalty will make life tougher, the race seems to revolve around just a couple of runners Dreamacha who usually needs a run as today when coming back from a break so if the race was not a fillies race I would be fairly strong on Manoori who is improving, fit and well weighted, the step up in trip could also bring about some further improvement but as I said a no bet race. 5.40 Another no bet race because there are if's and buts about a lot of the form of the runners, the majority of the runners have very in and out profiles without any specific reason and today might be a going day, Boogie Shoes has the best form but on switchback courses and over further, Polish World is from a yard that is flying and could improve more, Chapter and Verse has better form on the a.w but usually when Richard Hughes is booked the yard think they have a top chance, Cruiser has blinkers on for the first time and is very consistent, so a no bet race for me.
[caption id="" align="aligncenter" width="150" caption="Click here to see Mickys full profile and stats."]
[/caption]
]]>