With several teams having to face up to harsh realities this weekend, whether it's starting without key players, facing up to an early exit from the Champions League or in the case of Sunderland, having their first match under a new manager, it could be a very interesting weekend.
There are some interesting games as well.  How will Manchester United cope without Vidic against Wolves, will Liverpool improve their home form against "lesser" teams and beat Q.P.R even without the injured Lucas and Gerrard?
Well, let's see:
Arsenal v Everton
Unusually, all of Saturdays games are three o'clock kick offs, it gives you a real feeling of nostalgia when you remember it always used to be like this!
Arsenal have played some exciting games against Everton in the past, I remember them kicking off their "Invincibles" campaign against Everton with a big win.
Arsenal have a long list of injured players and are looking desperately short at left back right now,  I expect Vermaelen will fit in fine there but it's just a stop gap option, surely not something Wenger will want to stick with long term, he will want his best defender in the centre of defence.
Everton aren't short of injured players themselves, they're going to miss the midfield influence of Osman and Rodwell, maybe young Barkley will get another game, he looks an exciting talent but this game may be a little too big for him.
Even with their injuries, I can see Arsenal winning this one, the bookies do as well with their odds currently sitting at 1.57, too short for me so I'm looking at the Under 2.5 market for todays first bet, I'm going to have a cheeky tenner on that at evens.
Bolton Wanderers v Aston Villa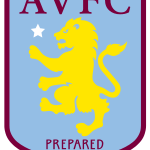 Bolton are having a tough season, 1 win in 6 is not a good return, especially when you consider that run has included Stoke, Swansea, West Brom and Everton who they would normally have some hope of getting points off, in this instance, only Stoke gave anything up.
Villa aren't doing a lot better and the natives are restless, calls to phone-ins demanding the managers head and slating him for the sides style of play this season are not uncommon.  I'm not sure Randy Lerner is prepared to give in to those calls just yet but unless results turn around soon, that could change.
Surprisingly, Boltons manager doesn't seem to be getting much stick at all, there has been talk of his side having been "found out" and the injury situation certainly hasn't helped him but I think Bolton fans have been very patient and understand the financial and playing restrictions at the club.
Villa are this seasons draw specialists and I predict another draw in this game, odds are reasonable at 3.4 with Victor Chandler so that is my second bet for the weekend.
Liverpool v Q.P.R.
Liverpool have obvious problems in midfield, Gerrard out with an ankle infection, Lucas out for the season with a nasty knee injury, Spearing suspended, it's not looking healthy.  Jonjo Shelvey has been recalled from his loan speall at Blackpool where he seemed to be enjoying himself, I doubt he'll feature from the start in this game but he was an extremely highly rated youngster at Charlton and we may see what he can do from the bench.  Instead, it looks like Henderson and Adams will be looked to for midfield inspiration and toil.
Q.P.R. will be hoping to extend Liverpool run of four home draws at Anfield and I think they can do it, they may not have the largest squad of Premier League quality players but there is a sprinkling of talent there and no end of application, they will run all day and do their very best to close down passing avenues for Liverpool.
Suarez is the big threat here, he looks to be heading for a suspension and he'll want to notch a few goals before signing off.  That's entirely the reason I'm going to resist the urge to lay a Liverpool win at 1.33.  Just too risky.
Manchester United v Wolverhampton Wanderers
Manchester United will look at their elimination from the Champions League as a chance to get back on track in the league, their form has drifted away a little and with Hernandez injured and Rooney playing a deeper role, it's getting increasingly difficult to see where the goals are coming from, especially with Berbatov, Owen and Young likely to miss this game.
If Young does miss out, I can see Valencia and Nani having a field day against the Wolves full backs, O'Hara may be pushed out to the left to give Ward extra protection against Valencia but Nani will be very difficult to tie down, no matter who is marking him.
Roger Johnson will need to quickly refind his form if he's facing up against Welbeck who looks likely to start the game, the ex-Birmingham man has looked unsure of himself recently and he will be severely tested in this game with veteran Jody Craddock missing out.
I'm going for a United win but there is no value in the odds so I'll stay out of the betting on this one.
Norwich City v Newcastle United
Norwich may find this is a good time to play Newcastle, Steven Taylor has been outstanding for the Toon this season and his injury last weekend has seen him ruled out for the rest of the campaign, his regular partner at the centre of defence, Fabricio Coloccini is also a doubt for this one and even if he does play, it will only be in a patched up form, certainly not at full fitness.  A defender I used to watch play for Torquay United, Mike Williamson, still isn't fit and there is talk of a 17 year old being forced to make his debut.
Norwich don't exactly have the benefit of a full squad but they have a strong enough side to compete in this one. Morison will provide a tough test for the patched up Newcastle back line and he could create enough havoc for a midfielder like Hoolahan, Surman or Crofts to pop up with a goal.
I'm seeing this one as a home win for the Canaries but injuries can pull sides together so I'm staying out of the betting here.
Swansea v Fulham
Swansea are finding it hard to score this season and if you let a poor Blackburn side score four against you, the signs are not good.
Fulham have found the right formula recently: tough to play against x goal threat= good chance of winning.
Fulham will be anxiously waiting to see if Danny Murphy will be fit enough to play, his probing and measured passing in the centre of the park is vital to Fulham.
If Murphy starts, I expect Fulham to win, if not, it could end in a draw.  I'm not prepared to put my money at risk to find out.
West Bromwich Albion v Wigan Athletic
West Brom could do with a win right now and who better to face in that situation than Wigan?
It's a real shame because I like to see a side that has principles in the league, Wigan don't play the percentages, they aren't cynical and apart from a couple of incidents, they aren't a dirty side either.
Unfortunately, it looks as though they will be gracing the Championship next season, they don't have the quality that decides matches and they don't have the money to bring those players in.
I can only see this ending in all three points for West Brom.  So do the bookies and that's why this is yet another game I won't be placing any money.