After a day of profits on Tuesday it was slightly disappointing to see Wednesday slip into a negative return.  As things go the losses weren't too bad and once again we saw some positive performances so it's not all doom and gloom.  Florin Groza sent out a PM to his clients this morning that examined the losses we've seen from him in the last 24 hours or so and even though he did suffer the heaviest losses of the day he is still a tipster we would recommend anyone takes into their long-term portfolio.
And this is about looking long-term.  I know we look day-to-day here on the blog but if you're interested in signing up to a tipster then you need to look at their overall record, not just the last few days or weeks.  That's true regardless of whether you're looking to follow a BetAdvisor tipster or a tipster elsewhere.
Overall we have 13 active tipsters and 29 tips.  The end result was a loss of 189.3 units.
James Tucker was the days biggest winner with 330 units of profit, that was certainly helped by having the days biggest winner (look below for more details) and James is now showing a solid profit for the month.
Leon Topolski picked up another 233.2 units to take his winnings for the month up to 708.8 units.  I know that Leon is targeting a minimum profit of 1000 units every month and whilst there will be occasions when he falls short of that, he'll be doing well if he can reach that more often than not.
Kristian Nordquist may have experienced a bumpy ride recently but he hasn't complained and he ended up picking up 180 units yesterday from just 2 tips.  That takes him into a "real" profit for the month and he is now halfway through his probation period and looking good.
Aiden Monroe was the only other tipster to pick up more than 100 units of profit yesterday.  With 145 units of profit in the last 24 hours he is now just below the break even mark for the month.
As mentioned earlier, Florin Groza had he roughest day yesterday and he has already addresses that in a PM to his clients.  400 units of losses won't help anyone but this is a strong tipster who has always acted very professionally and we are sure he'll be back to profits soon.
Dmitry Lebedev and John Fisher both lost 180 units of profit yesterday.  Dmitry placed 3 selections and remains in profit for the month whilst John placed 2 selections and only just keeps his head above water with 1.2 units of profit for the month of May so far.
Chris Tomas was the only other tipster to lose 100 units or more and his selection in the Europa League final turned out to be a bit of a dud though how he lost that BTTS bet I will never know as both sides had very good chances and it should have come in easily.
---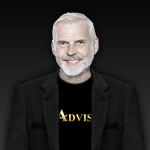 Bet of the Day
James Tuckers selection of Streets Of Newyork in an each way bet was the biggest win yesterday.  With 350 units of profit from a 40 unit bet it was a cracking selection topped off with some good analysis.
---
We've got the videos with SBR later today and Jason Mills has already sent in his analysis.  We're also going to be putting an article up on the blog looking at Iker Leon and the reasons why we promoted him to BetAdvisor so keep an eye out for that.
Finally we have the free tip on Pinterest and that may be going up earlier than normal so keep an eye out for that one.