What can I say?  I go away for a few days and come back to the kind of loss we don't ever want to see.  The results over the last 6 days have not been strong enough and one tipster is on his last warning as it's not the first time he has been unable to control a losing run and built up big losses.  The month hasn't yet got to the stage where we don't think we'll see a profit (in fact we're only 400 units down) but we can't let losses go unchecked and we will continue to keep an eye on things over the next couple of weeks to see if things calm down.
7/5/2014 – 12/05/2014
Gabriel Vannier has once again gone over the 1000 unit loss barrier that we have in place and he is now on pause for a week.  We need to see a drastic improvement from Gabriel as he's not living up to the kind of results we've seen from him in the past.  There is a concern that he's chasing losses as well and that's never a good sign for a tipster.  With 940 units lost over the last 6 days he's been responsible for much of the overall losses suffered by the group.  It's not all on his shoulders though as others haven't helped.
Kristian Nordquist has received some very positive reviews from the clients that are trialling him right now but he's run into a losing period that has seen him drop 410 units recently.  That doesn't mean he's failed his probation (in fact we can often learn more about a tipster from a losing run) but it does mean that we now get to see how he copes with adversity and turns this run around.
The tennis section doesn't seem to be helping anyone right now and it doesn't help when a bug comes along and makes the ATP in Rome unavailable for our tipsters.  We're working to resolve that issue now.  Raul Pinto has also struggled during my absence and has picked up 380 units of losses.
Milos Nusic has also hit a run of losses and has seen a negative return of 349 units.  Milos has been in very good form recently so variance dictates that a losing run was going to happen at some point.  There is still time for him to turn this around and get back into profit but a single losing month (if managed properly) isn't the worst thing in the world, as long as the tipster is making money overall.
Jason Mills finished off the season with some difficult results and is likely to be taking a break soon as I don't believe he'll be covering the World Cup.  He'll be back next season and we look forward to seeing what he can do then as his history indicates a good tipster in a difficult time.
Chris Tomas won so much last month and May started well for him too.  That run has been halted a little by a period of poor results but we expect to see things turn around soon and then Chris can get back to making profits for everyone concerned.
John Sills may have lost 237.5 units over the last 6 days but he still has a healthy profit for the month.
After 4 consecutive months of profit Alfie Hazel won't be concerned by a short run of losses.  Neither will we, this is a good tipster and has shown us what he can do on many occasions.  Horse racing can be a tough sport and in the odds range that many horse racing tipsters work at, a losing run will come along.
With only a small profit built up before the start of my break it wouldn't take much to see Aiden Monroe drop down into negative figures, just as it wouldn't take much to see him get back into profit for the month.  I gave up predicting what limits Aiden could reach a long time ago and he is firmly established as one of the best horse racing tipsters out there so we aren't going to be concerned by a 130 unit loss.
A number of other tipsters also had losses but none were bigger than 100 units so we're going to move onto the few successes that we've seen over the last 6 days.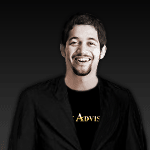 Our Brazilian tipster Joao Gomez is currently in a good run of form with 589.3 units of profit won from his 20 selections (only Florin Groza placed more over the last 6 days).  It appears that Joao will be making it two months in a row of profit and with the World Cup being staged in his home country we're expecting him to enjoy the tournament and make some money for his clients.
Dmitry Lebedev has struggled a little during the NBA playoffs but with 362.8 units of profit picked up (taking him to 397 units for the month) those struggles seem to be behind him.  Dmitry is another of those tipsters that works in very high liquidity markets and a small profit for him can equal a very large profit for his clients so a week like this is very welcome.
With 3 months of losses behind him we were expecting a reaction from James Tucker and that's what we got as he picked up 206.88 units of profit and got his service into profit for the month.
Football tipster Iker Leon may be on probation but he's started well with 340 units of profit from 3 selections.
Simeone Tassini has seen his own struggles in the past but with 277 units of profit he's showing his reliability once again and making profits for his clients.
With 196.2 units of profit John Fisher has been having a good time and this follows on from a good run in April that saw him accrue 480.2 units of profit with an 11.71% yield.
Jorge Aragundy picked up 109.35 units of profit over the last 6 days whilst the same period saw Arie Hordman win 105.9.
There were other tipsters in profit but just as we won't get too concerned about losses under 100 units, we won't crow about losses under the same amount.
I'll be back tomorrow with a much simpler update.