This week has been very enjoyable so far, regular profits made by the majority of the BetAdvisor tipsters has led to a healthy profit being made and yesterday was no different.
8 out of the 11 tipsters who posted selections yesterday were profitable with their choices and together they racked up a profit of 321.4 units, a yield of 14.95% over 28 selections.
There seems to be no stopping Chris Tomas right now, he only got half of his selections correct yesterday but with high odds selections that was enough to take him to a profit of 143 units, the highest winnings of the day from an individual tipster.  That means he is still this months biggest earner so far.
Daniel Larsen made his first bet of the month and picked up 79.2 units with a win.  More of the same please Daniel!
John Sills placed three bets, only one of them came in but with the odds available in horse racing he still walked away with a profit of 75 units for the day.
Florin Groza picked up 60 units of profit from his tow selections.  It's still very early in the baseball season and despite the fact he's showing a small loss overall right now, he's been one of our best performers overall since joining up so there are no concerns here.
Milos Nusic was another one who reduced his losses significantly, he picked up 55.2 units yesterday and he's now only 4.8 units from break even this month.  We're still waiting for him to break that milestone we talked about in newsletter 202 but with his recent form, it's not far off now and we'd love to celebrate it this month.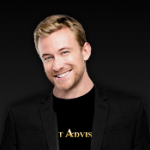 We're going to be promoting a new tipster from Tipster Academy in the next week or so.  We're changing the probation process a little bit.  Instead of making him available on free subscriptions to only a small handful of clients, we're going to open the promoted tipster up for purchase at a much reduced price for 5 days only.  At that point subscriptions will be closed and he will be unavailable until his probation period is over.
Last thing for today, we've put together the videos we recorded yesterday with Jason Mills' analysis of the same games, we appear to be on the same page for most of the selections but it's worth checking them out in any case.