The BetAdvisor tipsters ended up with a very slim profit yesterday with a total of 55.2 units.  Whilst that's not as high as we'd like to see it's certainly better than a loss and it shows things are going in the right direction.
It wasn't exactly a "quiet" day either with 22 selections from 16 active tipsters.  We saw some up, we saw some downs.  Here are the numbers: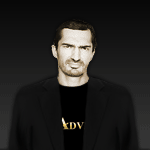 Florin Groza was the days biggest winner with 191 units of profit.  He only placed 2 selections but both won and it was a good start to the month for him.  Florin will be disappointed with the small profit he made last month and will be looking to build on that and do better in May.
After a tough month, Gabriel Vannier will be happy that May kicked off with a profit. Winning 2/3 selections and picking up a profit of 119 units is a good start and we hope these kind of results come standard over the next 30 days.
Handball tipster Kristian Nordquist may be on probation right now but we're already getting some very good feedback on him and days like yesterday won't hurt either his confidence or his chances of staying on the site long-term.  With a profit of 110 units from a single selection, it was a good day for this young man.
Chris Tomas did really well last month and he will be out to prove it wasn't a flash in the pan.  With another 84 units of profit yesterday he's well on the way to showing that he has stabilised his form and back to being the tipster we promoted in May last year.
Jeremy Price continues to show his talents and he will celebrate one year online later this month.  He's done very well and another 83 units of profit should make his clients happy.
We saw smaller wins from Joao Gomez (55.2 units), Mike McClain (57 units) and Colm Makin (6 units).
Not everything went our tipsters way though.  Dmitry Lebedev had a rough day in the NBA playoffs with two losing bets.  That led to a loss of 120 units but his results from today look to have recovered that loss.
Leon Topolski showed that even he can't manage a profit on every day, his one selection lost and he was left with a 100 unit loss.
John Sills had a similar result with his two bets but smaller stakes meant his loss was only 90 units.
Daniel Larsen, Jonas Jonaitis and Matt Walker all lost 80 units on the day.  Milos Nusic dropped 60 units but we're sure that will be recovered soon enough.  Finally, Boyan Chernykh dropped 40 units on the day.