There is no arguing that it's been a tough period for horse racing tipsters and punters alike.  We do see a drop in performance at this time of year, normally due to the changeover of codes, and things tend to pick up from this point on.
Half of our horse racing tipsters have made a loss in the last month but we have seen improvements and look forward to that continuing.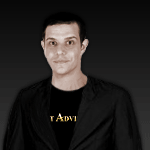 Alfie Hazel had a tought ime at the end of last year and he took some time out to get everything in order.  That's clearly paid off as April was his fourth consecutive month of profit and he was also the biggest winner in the horse racing section of the site.
All tipsters will go through a period of struggle, I personally wouldn't believe any tipster that told me this was an "easy thing" and the hard work and determination we see from our tipsters continues to amaze me.  Especially in horse racing where there are so many horses to track and variables to consider, it just blows my mind the work these guys put into their craft.  Alfie has put the work in and that's now paying off.  His clients saw a profit of 405 units from 11 tips last month and a yield of 48.21%.  Keep it up Alfie, we're sure you can.
Aiden Monroe put a few rough months behind him and made a solid profit of 330.5 units in April.  Aiden has been with us a long time now and he knows just how much we appreciate him.  We know that poor runs will come along, just as we knew that Aiden would work through it and come out the other side.  We've seen it from other tipsters in the past and we'll see it again in the future.
Colm Makin had a fairly tough month, he scraped into profit overall but only just, finishing the month with 0.6 units of profit.  Colm sent out a review of the month yesterday and we will all be looking forward to seeing him make even more significant profits in the future.
James Tucker had another losing month in April but things were looking significantly worse at one point and a few wins made a fair bit of difference.  James has shown his quality in the past and he'll do so again in the future.  In the end James lost a total of 252.4 units over the month.
Matt Walker was looking good at one point in the month but a series of losing selections meant he ended up with a loss of 479.2 units.  Matt is an excellent long term tipster and there will be times that he has a losing month.  If you check his record though you will see that it's worth following him for when he goes on one of his runs and makes a tonne of money.
John Sills had a particularly rough month and he lost 1708.75 units from his 46 tips.  We've seen a lot of promise from this particular tipster and won't let one bad month sway that belief.