We took a look at the football tipsters that were active in April and it's time we take a look at the basketball tipsters on BetAdvisor.
Once again we're going to include all of our tipsters, regardless of whether or not they were "full" tipsters or on probation.
Basketball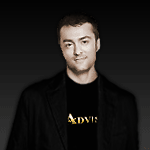 Milos Nusic was our top basketball tipster over the last month.  That's hardly a surprise a he's been fantastically strong in 2014.  That's why we featured him in this weeks newsletter and why we back him wholeheartedly whenever anyone asks us about him.
With 573.8 units of profit from his 27 tips he has had another REALLY good month and achieved a profit of 29.28% yield.
Jonas Jonaitis had a good month with 195 units of profit from his 11 tips.  His yield of 23.21% was also very respectable.  We've had to consider his place on the site a couple of times as there have been periods where he's been inactive.  After consultation with his clients we took the decision to keep Jonas online and results like those we've seen over the last month truly justify that decision.
Dmitry Lebedev is our NBA specialist and he struggled a little last month with a loss of 9 units.  The market for NBA betting is huge and despite the occasional losing month there is no way we would consider removing Dmitry from the site.  He's that good.
We'll continue to review all of our tipsters on their long term results and on that basis Dmitry is a top quality NBA tipster.
Ajdin Hanic is still on probation as a BetAdvisor tipster.  He was actually a BetAdvisor tipster before and his results on the site are largely down to that period of time.  We're reviewing Ajdin on the tips he places now and as a number of our basketball tipsters have struggled at times, we're giving him a fighting chance of doing just that.