We were unable to get yesterdays update onto the blog as it was a REALLY busy day here at BetAdvisor HQ.  Luckily for all of our clients we've got some really exciting new projects that we're going to be able to talk more about in the future.  Hopefully you can forgive us for missing a day and be sure that all of yesterdays results are included in this 7 day review.
The last week has been a bit up and down and whether or not we crossed the profit line was slightly in doubt at one point.  Finally we did end up with a slender profit of 68.6 units.  Not enough I'm sure you'll agree but it's better to see a profit than a loss.
25 tipsters have been active over the last 7 days and 12 have been profitable.  As usual we will only look at the tipsters that have won or lost more than 100 units.
Simeone Tassini has been the weeks biggest earner.  He's been relatively busy with 8 selections, mostly in International friendly matches.  With 537 units of profit from those 8 tips it's been a good month for him and bodes well for the upcoming World Cup.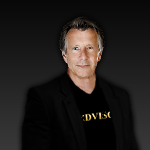 Matt Walker has also had a good start to the month, with 378.4 units in June so far and a total of 442.4 units over the last 7 days then you can see that his good recovery is continuing.
Another horse racing tipster having a good week is Colm Makin who was one of our busiest tipsters on the site.  He picked up 391 units over the last week.
Iker Leon will become available tomorrow as he will have completed his trial process.  With results like those we have seen from him over the last month there is no doubt he will be a useful asset to the site and I look forward to hitting the button that gives him "full" BetAdvisor status.  The last week has seen him pick up 256.8 units from his six bets.
John Fisher has also made money this week and he picked up 197 units from his 5 bets.  He even made up a small loss right at the end of last month as he has actually made 306 units in June.
Jeremy Price is the last of the profitable tipsters we're going to look at today and his results are also good.  He picked up 182 units from the 5 bets he placed in the last week.
6 other tipsters also made profit in the last week.
Florin Groza is not happy with the way things have been going over the last week and the 502.27 units he has lost is a long way from the high standards he has set himself.  There is a long way to go in the MLB season yet and plenty of time to make some profit.
In terms of all time results, Alfie Hazel is second only to Aiden Monroe in terms of points (on a point per bet basis) on the site.  The loss of 320 units he has suffered over the last week is nothing in comparison to the money he has made clients in the past.  We're certainly not going to let that loss effect our judgement on this tipster.
The NBA playoffs have been a difficult period for Dmitry Lebedev and another 300 units lost from his last 6 tips have not helped matters.  Like Florin Groza, Dmitry sets his own high standards and I know results like this will be hurting.
With 5 bets over the last week and a loss of 245 units, Aiden Monroe has not hit the ground running.  We know there are a lot of clients out there tracking Aiden, ready to jump on his service as soon as this miserable run seems to be over.
Milos Nusic has been busy over the last week, entering 12 selections for his clients.  To be fair one of his losing selections was a clear error and we hope that the majority of his clients managed to get the right bet on what would have been an easy win for him.  That one selection alone wouldn't have got him into profit but it would have got him very close.  As it is he'll have to live with the 195 unit loss.
Andreas Kloft dropped 190.73 units over the last week but he is still one of the best rugby tipsters we've seen.  With rugby being played all over the world there is plenty of chances for him to recover that loss.
BetAdvisor Video with SBR
We managed to find a bit of time to squeeze in a video with Natalie from SBR.  You can see the end result below.  You can expect to see a number of videos in the build up to the World Cup.