After a week of international matches and a week off, our peview for the weekends Premier League football fixtures returns.
In this post we'll be looking at the Saturday matches and we shall be posting a seperate piece to cover the Sunday games later on.
As always, this is just our non-expert view of the weekends games and it is not advised that you place your money on these tips, if you are looking for selections to bet on for this weekends matches, it's best to go to the experts.
So, with no further ado, let's get stuck in:
Stoke v Blackburn – 12.45
Last season this would have been an easier match to call, Blackburn might have been marginally better then but Stoke certainly were and this would have been easier to call in their favour.
As it is, Stoke haven't lost to Blackburn in their last five matches against them, winning four of those games and drawing the other and that combined with the fact that front-man Peter Crouch has scored four goals in his last four league matches against Blackburn leads me to think that Stoke will win this one as well.
Considering Stoke are not hitting the back of the net on a regular basis, I have revised my initial plan to bet on Stoke -1 to a straight Stoke win at 1.85 with William Hill.
Bolton v Everton – 15.00
Bolton still have a lengthy injury list of influential players holding them back and that has been evident in their results so far this season.
Owen Coyle has gone from being talked about as a possible replacement for Arsene Wenger at Arsenal to one of those discussed when the topic of the "sack race" rears its ugly head.
Everton have also struggled with injuries this season but results have been a little kinder to them and they are a few points away from the drop zone right now, obviously there is a long way to go in the season, and they do have a game in hand, but some extra points on the board would not be unwelcome.
I don't expect Bolton to make it easy for them and I won't be putting any of my money on it but I think Everton will win and come away with all three valuable points.
Chelsea v Wolverhampton Wanderers – 15.00
One thing I did not expect to be writing about in November was the possibility of Andre Villas-Boas getting the sack.  The spectre of an available of Guus Hiddink is looming large and results and performances have not done him any favours with Chelseas famously demanding owner.  I don't expect to see the ex-Porto manager to be given his marching orders any time soon though, they can still qualify for the next round of the Champions League and although Manchester City have a demanding lead over them, even the league is not impossible at this point.
Wolves manager Mick McCarthy is dealing with pressure of his own, with only win in his last six matches, the pressure is starting to build, not that Mick isn't already used to the expectations that being towards the lower end of the Premiership bring.
I expect Chelsea to win this one but I don't see it being easy for them, Wolves are a hardworking side and held out for 45 minutes against Man City in the league a while back, a feat I expect them to repeat here so I'm going for a half-time draw with Chelsea winning at full-time, the odds available go up to 5 with BoyleSports so that's where I'll be placing my money.
Manchester United v Newcastle United – 15.00
With their Manchester neighbours facing an in-form Liverpool side on Sunday, Manchester United may see this as a chance to pile the pressure on their city rivals, the honest truth is they need to win otherwise Manchester City will have the chance to open up an 8 point gap and United may be forced to start lookign over their shoulders at the teams behind them instead of setting their sights on the top spot.
Newcastle United have no such dreams, they are savvy enough to know that despite their excellent start to the season, chances are they will finish closer to the middle of the table than the top of it.  Their performances this season have been built on a solid defence and the goal-scoring of Demba Ba but both of those elements could fall foul of injury at any time and that will probably result in a slide down the table.
I won't be watching this match as my attention will be elsewhere but this could end in a good midfield battle, Anderson is confirmed out for some time and Rooney may once again be asked to play in midfield, Tioté is expected to return for this match and his partnership with Cabaye could cause Manchester United a real problem.
This is another match I will not be placing any money on, the bookies might be making Manchester United favourites but I predict this match will end in a draw.
Norwich V Q.P.R. – 15.00
Looking at the form book, there is not much to choose between these two sides, both sides have injury doubts and have had to field players in unfamiliar positions.  All of that adds up to too much doubt for me to even think about placing a bet on this one.
I have enjoyed watching matches involving both of these sides and this could be an entertaining game for the neutral.
Players to keep an eye on for this one are Pilkington for Norwich and Faurlin for Q.P.R.  If either side ends up being relegated this season, I expect bigger clubs to come in for them.
For the record, I think this match will end with the home side on top and taking all 3 points.
Sunderland v Wigan – 15.00
As much as I admire Roberto Martinez for his refusal to be swayed from his footballing principles, it is really hurting the club that employs him,  Wigan are losing by degrees at the moment, if Blackburn hadn't got away with that corner, if Rodallega had scored instead of hitting the post, we may have been talking about a morale boosting win before coming into this game, instead a single point was earnt and it really isn't enough, it might be too early to say for sure but Wigan are looking the epitome of a relegated side, albeit one who play with the best of intentions.
Sunderland will have this one marked down on the calendar and will be licking their lips at the chance of facing a demoralised side.  They may not be having a great season themselves but this is surely one they are expecting to win.
No bet for me but I think a Sunderland win is the expected result.
West Brom v Tottenham – 15.00
In the last of the 3 o'clock kick offs, Tottenham travel to the Midlands in the hope of continuing their good form, Spurs have come unstuck in situations like this before and West Brom are a tough side to break down, very much the epitome of a Roy Hodgson side.
Times seem to have changed though and with Tottenhams new found resiliance and West Broms continuing injury problems, this is a game I will be watching with one eye on a Tottenham win.
Tottenham have their sights set on a Champions League place this season and seem to be well on course right now.  It will soon be time to look forwards to the January transfer window and speculate on what new signings will be made.  No doubt a striker to back up Adebayor will be high up the list of Harry Redknapps list of "Wants".
Arsenal v Fulham – 17.30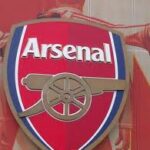 This game will show just how far Arsene Wengers side has come in the last few weeks, Fulham have not been a push over recently and even though they lost to Arsenals north london rivals 3-1 recently, that scoreline does not accurately reflect the game as it was, Fulham came very close to getting a well deserved point in that game and I'm sure they will be up for this one as well.
Arsenal need to make up lost ground on those ahead of them and even with their supposedly "horrible" start to the season, they are still within touching distance of the Champions League places.
I think this one will end in a draw but Arsenal have proven to be my bogey side this season and I never bet on derbies so I'm staying out of it completely.