Here we go with another set of quick previews on this Saturdays matches, Sundays matches will be previewed in a seperate article and we'll have a special on the North London derby.
Everton v Liverpool – 12.45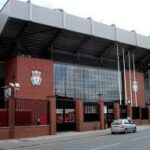 Everton eventually lost to Man City last weekend but not before putting up a proper fight.  In what was an absorbing match, City required two goals in the last half hour to pick up all 3 points, for a while there, it didn't look as though it was going to happen.
Liverpool weren't fully convincing in their win against Wolves and even with the own goal from Roger Johnson, they never really looked in full control.
With Tim Cahill again expected to start as a "false 9", this game could be a bit attritional and may require a touch of class from one of the sides to get the full 3 points.  Suarez is obviously the man most likely to provide that touch of class but Steven Gerrard may want a say in the proceeding in his expected return from injury.
These fixtures can be blood and thunder affairs but I expect this one to be a bit cagey and end in a draw.
Aston Villa v Wigan – 15.00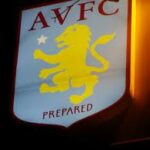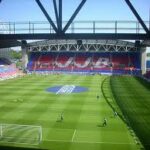 Aston Villa didn't have a great game against QPR, after scoring, they led up until the 93rd minute before Richard Dunne was the unfortunate scorer of an own goal.  I watched this match in it's entirety and some parts were excellent, one thing that was obvious though was the lack of cutting edge on the Villa side, if Darren Bent had been playing, I expect all 3 points would have been collected.
Wigan lost again last weekend and their recent form has left them in a precarious position just outside the relegation zone. I was expecting Wigan to do better this season than last but so far they don't look to have addressed their problems and N'Zogbia leaving just created a new one for them.
Darren Bent is expected to be back for this one and against a Wigan backline that will be missing the suspended Steve Gohouri, he could have a good afternoon, if Emmerson Boyce manages to get back for this one, he could help stiffen up the defence but whether he will be fit or not is still unclear.
I expect Villa to get a home win here but it won't be a walk in the park.
Blackburn Rovers v Manchester City – 15.00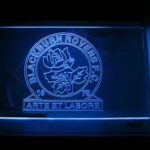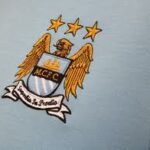 Blackburn followed up their good win against Arsenal with a poor performance against Newcastle, down in the bottom three and with assistant manager John jensen leaving the club, they really are the epitome of a club in turmoil, managers have been approached about taking over at Ewood Park but so far, none has been willing to take on the role endured by Steve Kean.
As mentioned previously, Man City picked up a win against Everton last weekend but that isn't what everyone is talking about, the main topic of conversation is the Tevez situation.  Having refused to come on in the game against Bayern Munich, I'm surprised that so much has been made of this when players at other clubs have refused to play for the teams paying their wages with much less controversy, maybe it's because it's Carlos Tevez who hasn't been a stranger to controversy for some time.  Maybe it's just that it's a convenient talking point that disregards the fact City were outclassed midweek by a better side.
I have no doubt that City will pick up 3 points away to Blackburn, it's the harder games that will come later in the season that will define them either as an expensively assembled group of players or as a real team.
Away win.
Manchester United v Norwich – 15.00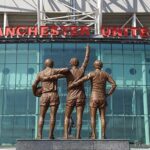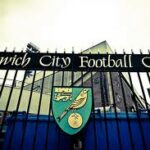 With a Rooney-less Manchester United dropping points against both Stoke and Benfica over the last week, Norwich will feel this is as good a time as any to be facing the Champions, Man Utd do have a number of injuries at the moment but they are likely to have Rooney, Hernandez and Jonny Evans back for this one.
Norwich are also without several players, either through injury like Vaughn, Ward, Ayala and Whitbread or unable to play because of loan restrictions (De Laet), this game could feature quite a few second string players on both sides but with both sides set up to play good football, it could be a fun game to watch.
With Manchester united holding almost all the cards in this one, it's difficult to look beyond them for a winner in this match-up.
Sunderland v West Bromwich Albion – 15.00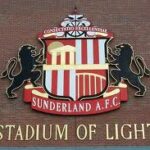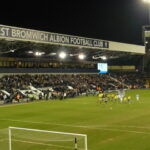 Sunderland suffered an unexpected (at least by me) reverse last week and will be looking to steady a ship that is rocking, not just because of last weeks result but also because of the arrest of influential defender Titus Bramble.
West Brom on the other hand picked up the point in a draw I predicted in this very column last week.  With only zoltan gera expected to miss this one, Roy Hodgson has the benefit of a close to full squad to choose from, whether he will choose to play Peter Odemwingie out wide again is unclear but Baggies fans will be hoping he will be restored to a starting position up front where he can have a greater influence on the game.
With an away point being a valuable commodity right now and Steve Bruce looking to shore things up, I fully expect West Brom to be involved in another draw here.
Wolverhampton Wanderers v Newcastle United – 15.00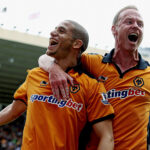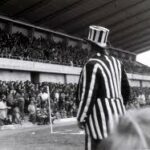 Wolves suffered at the hands of Liverpool last weekend , some would say unluckily, and they will be looking to get back on the winning track once again with a home match against the leagues unlikely form side.
Newcastle have a manager that very few outisde the club rated, a team of players thrown together from different leagues and playing backgrounds and somehow, so far, they have made it work, they've got a talented and determined midfield with wide players capable of creating chances for their strikers, a defence that seems to be more than the sum of it's parts and, after last weekends hat-trick, a striker that's more than a handful for a lot of sides.
After heaping all that praise on Newcastle, some will be surprised that I'm backing Wolves for a win here but over confidence has been known to strike at sides in good form and I think Wolves will more than fancy their chances here.
Home win.
If you're a fan of football betting, Geert Van Elsen will be opening his service up to new subscribers for a short period this weekend, if you requested an alert, you should have already been notified of the exact time that it will be opened up.