<![CDATA[Are you constantly scouring the web for the best football predictions? Do you enjoy nothing better on a Friday evening than piecing together your weekend football predictions for your office sweepstake? Chances are, this is not the time to be making any bold statements, as pre-season is that time of year where football fans are getting their fix of football from the smallest, and often most desperate sources. There's the regurgitated rumour that's been running all summer, the pre-season friendly against a non-league team where only one first team player got a run out, and of course the now yearly tour to some far flung corner of the globe. And yet every soccer fan grabs these pieces of minutiae as bona fide evidence of the club's health – do the omens bode well for a promising campaign, or are all the signs pointing towards a long fight against relegation? Truth is, pre-season really is a time for optimism, but probably not the time for the best football predictions – at least where the man on the street is concerned. Can the fact that Raheem Sterling scored after just 137 seconds of his Manchester City debut point to him being the missing piece of the jigsaw in the blue half of Manchester's title quest? Can the fact that Spurs have been linked with the new African Ronaldo (Clinton N'Jie, a 21-year-old Lyon forward who notched seven goals in 30 Ligue 1 games last season) point to a successful Champions League qualification campaign for the perennial Europa League participants? Basing today's football predictions on such scant information can be tricky. Making the best soccer predictions requires much more.
Football predictions: Last Summer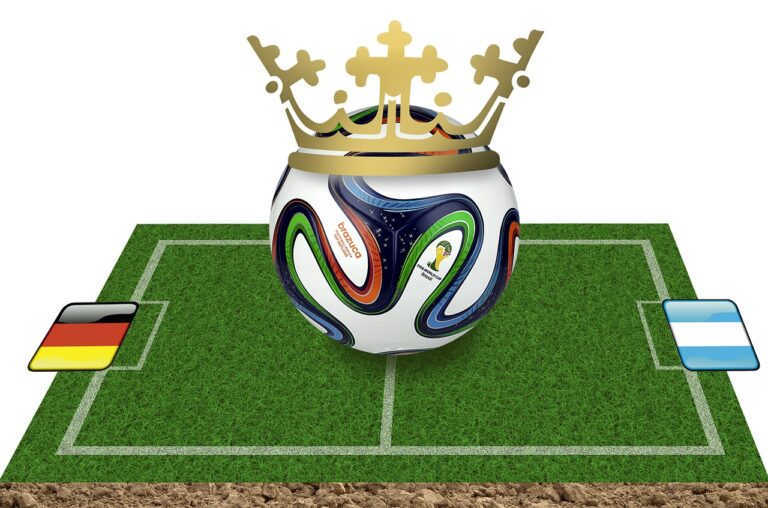 Oh last summer. The Brazil World Cup. Luis Suarez and Giorgio Chiellini. Germany. Of course, hindsight is a beautiful thing, but we need look no further in our quest for the best football predictions, than the tips of many whopredicted the exodus at Southampton would lead to a difficult campaign for the Saints and their new coach Ronald Koeman, who at that stage had no Premier League experience. 12 months later and a 7th placed finished surely tell us that such predictions are folly. But that's why most of us are amateurs.
Today's football predictions
can very often become tomorrow's source of jest if they are of the knee-jerk variety. Weekend football predictions can be difficult enough on a Friday in December, when the season is fully 4 months old, new recruits have bedded in (or not) and injury lists have been counted. Truth is,
today's football predictions require analysis of many competing
factors in a club's pre-season,
The Glamour Transfers
So what would the best football predictions, or at least
today's football predictions
, involve at this stage of pre-season? Certainly an in-depth analysis of the signings made so far. It always takes a while for the relentless rumours to turn into something tangible – usually it's one big move that triggers a free for all, and it could well be that the Raheem Sterling transfer from Liverpool to Manchester City for a fee rising to £59 million could well be that move. Already Liverpool are looking to reinvest some of that record transfer fee (for a British player, paid by a British club) as they have reportedly activated the £32.5 million release clause is Christian Benteke's Villa contract. That in turn might provoke a counter-bid from Manchester United who recently off-loaded Premier League legend Robin Van Persie to Fenerbahce, and declined to take up the option of signing Radamel Falcao after his underwhelming season on loan at Old Trafford. Falcao, of course, has popped up at Chelsea. And so it goes… Other notable moves include Bastian Schweinsteiger's arrival at United, accompanied by Morgan Schneiderlinand Memphis Depay, and Liverpool's capture of Roberto Firmino , James Milner and Nathaniel Clyne. Between the sticks, the biggest winners have been Arsenal, with their landing of ex-Chelsea hero Petr Cech, something the best soccer predictions would incorporate into their factoring when assessing potential champions. Chelsea, in turn, have covered their number two 'keeper slot with a move for Stoke'sAsmirBegovic.
The Rest
Of course there is more to putting together than simply assessing the big money, Hollywood signings. Indeed, it's a long season and the success of a team is often decided by the depth and quality of its squad rather than the ability of just one or two star turns.And of course, when assessing weekend predictions at the end of the week, knowledge of who is ready to step in at a moment's notice is paramount to success. So what are the signings that have flown under the radar, yet will help shape next season's campaign? Who are the signings that the best predictions would factor in? And when considering the weekend's prevision, squad strength is paramount. There's City's snaring of Villa's Fabian Delph, Newcastle's big money moves for Georginio Wijnaldum and Aleksandar Mitrovic, West Ham's captures of Pedro Obiang, Dimitri Payetand Angelo Ogbonna, as well as Tottenham's reshaping of their defence with ex-Southampton loanee Toby Alderweireld and Burnley full back Kieran Trippier. Aston Villa have brought in Idrissa Gueye and Jordan Amavi, while the most surprising move of the summer must be at Selhurst Park, where Palace completed the excellent signing of Yohan Cabaye from PSG. Many successful weekend predictions will consider his impact.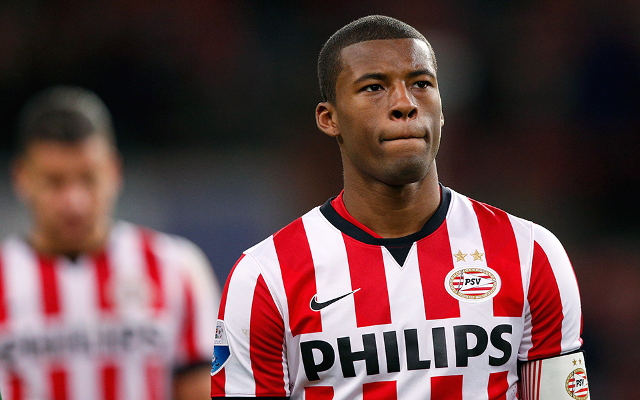 Weekend prevision will also take note of Swansea who have been busy with the captures of Andre Ayew, Franck Tabanou, Kristoffer Nordfeldtand Eder, while Sunderland have moved for the more familiar (to the layman) Jeremain Lens, Sebastián Coates, Adam Matthews and Younes Kaboul. Stoke have been busy with the signings of Joselu, Philipp Wollscheid, and JakobHaugaard, among a host of free transfers and loan signings (Shay Given, Glen Johnson and Marco Van Ginkel among the most notable for weekend prevision). West Brom's only notable addition so far has been James McClean from Wigan, whilst Everton have thus far only added Tom Cleverly and former loaneeGerard Deulofeu . Leicester have brought in Christian Fuchs, Robert Huth and Shinji Okazaki, whilst many eyes will be on Southampton to see if they can repeat last year's magic with any, or all, of Jordy Clasie, Juanmi, Cedric SoaresorCuco Martina. The best football predictions of last season noted the shrewdness of the Saint's signings, not their sales. Just as the best football prevision made this time of year will factor in all the comings and goings as important indications of the road that lies ahead for the 20 Premier League teams.
The New Boys
It's difficult to assess early season weekend where promoted teams are concerned, as who is to say how they will adapt to life in the top flight? Bournemouth, in their debut campaign in the Premier League, have drafted in goalkeepers Artur Boruc and Adam Federici, as well as Joshua King, Tyrone Mings, Sylvain Distin, and loan signings Filippo Costa and Christian Atsu. They will be capably led by their young coach Eddie Howe (who took over the reins for the first time at Dean Court at the age of just 31) and will be reliant on the goals of young striker Callum Wilson. Recent yo-yo club Norwich will be led by the Premier League's youngest coach, 34-year-old Scot Alex Neil. So far it's been a quiet summer for the Canaries, who have only brought in Graham Dorrans and YoussoufMulumbu, bothfrom West Brom. Watford, meanwhile, will hope not to repeat last season's hot-seat merry-go-round which saw the Hornets boast four managers in just 2 months! However, it's already been a traumatic pre-season with last year's successful leader Slavisa Jokanovic being replaced by ex-Atletico boss Quique Flores. On the transfer front, a combination of the familiar and new can be seen, with Sebastian Prodl, MatejVydra , Jose Holebas, Etienne Capoue, ValonBehrami and Miguel Britos signing on, among others. Today's football predictions will also consider the ability of these team's squads to step up in quality – last year QPR's Charlie Austin was a prime example.
Still to happen?
Of course a lot could happen between now and the start of the new Premier League season on Saturday 8th August, something wich makes today's football predictions a rather risky business, and the best soccer prevision something for a little later in pre-season. Manchester United are being linked heavily with a move for a striker and a defender, while Angel Di Maria's future at old Trafford is far from certain. It seems a tad premature to rule time on the Argentine's Premier League career after barely one, unproductive season. At a fee of £59.7 million,hisremains the fifth highest transfer fee of all time, and the highest fee ever paid by a British club. Champions Chelsea have identified a new left-back as a priority with the imminent sale of Filipe Luis, and their acrimonious pursuit of Everton's John Stones seemsset to continue for some time yet. The millions at Manchester City can never be counted on to remain in Sheikh Mansour's pocket, and Arsenal fans are still hoping Arsene Wenger will add some additional quality to a squad that looks very close to being capable of toppling the Blues as Premier League champions. Liverpool's business seems almost done, but the likes of Tottenham and Everton have been unusually quiet so far. It will be a considerable surprise if the former don't move for a high quality striker, but much may depend on their ability to offload Emmanuel Adebayor and his reported salary of £100,000 per week. Aston Villa and a reunion with Tim Sherwood seems the most likely bet at this stage. With the clock ticking, expect more fireworks in the transfer market, thus making today's football predictions look quite different than weekend football predications approaching 8th August. The Odds (all courtesy of Bet365) Chelsea remain clear title favourites at 2.50, closely followed by Manchester City 3.75, Arsenal further back at 5.50, with Manchester United (6.00) rounding out the top 4. Liverpool are next, but way back at 21.00, followed by rank outsiders Tottenham at 101.00. It seems today's football profecy are very heavily linked to last season's results, with a repeat of last year's top four very much in the bookie's thinking. At the other end of the table, it's no surprises that the promoted trio of Bournemouth, Norwich and Watford are the current market favourites. It's 17.00 for the three of them to go back down together. North East rivals Sunderland and Newcastle, as well as Aston Villa, are next in the betting. See promotion on betting at
bettingpromotions
]]>