<![CDATA[Image source: pxhere If you are new to football betting, the selections of markets and the terminology used can be bewildering. Betting on your favourite game is about more than just who will win or what the final score will be. In fact, some bookmakers can now offer hundreds of markets on just a single match and many more if you decide to bet in-play. For the beginner, this can cause some confusion but there is no need to be put off. By learning a few key markets, you will soon start to learn how the whole betting process works, from reading the odds through to placing your bet. To become a successful football bettor, you need to master certain areas of the game. Some experienced punters only ever bet on a few markets where they can put their knowledge of that particular area to good use. If you try to master too many markets, you may become overwhelmed and this could hinder your chances of spotting those value bets. Some markets that are good for beginners are:
Both Teams to Score (BTTS)
Total Goals
Why are these markets good? Well firstly, betting is all about statistics and these markets are amongst the easiest to analyse in terms of statistics. There is
so much data now available
that finding trends in these markets should be simple for a novice. For example, a quick glance at some stats on March 2, 2018 would have revealed that the last 14 matches involving Chinese club Guangzhou Evergrande had produced Over 2.5 Goals. And that both teams had scored in the last nine matches involving English League One side Scunthorpe. These are the kind of stats that novice punters should be looking for. Of course, once a trend is discovered, you still have to look at the next match, assess the opposition and decide if there is any strong reason to suggest that the outcome will not occur again. By keeping an eye on the
latest football betting news pages
, you can find out about injuries, managerial changes and any other factors that contribute to bucking the trend.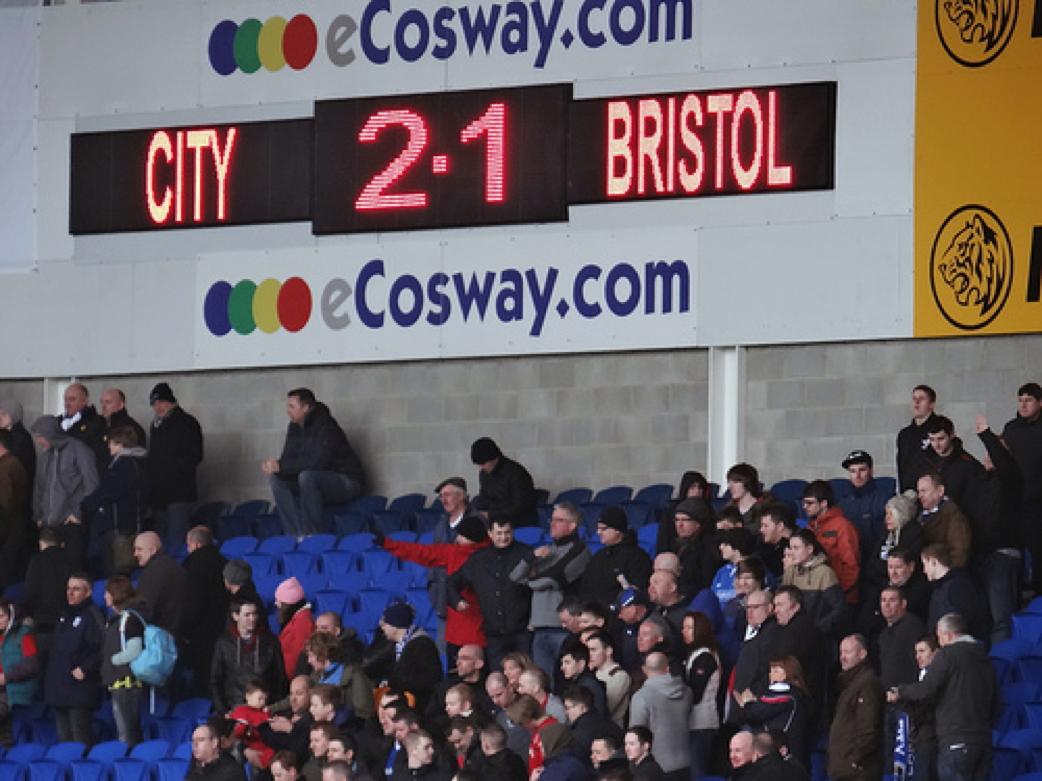 "
City 2-1 Bristol
" (
CC BY-SA 2.0
) by
joncandy
Once you get to grips with this basic markets, you will realise that they give you betting opportunities on games that you might otherwise want to avoid, such as one-sided matches where the favourite is priced too short to offer any value. You can also start to combine these bets with match result bets. For example, many bookies offer a Match Result/BTTS market allowing you to predict whether the match will end with a home win, away win or draw with both teams finding the net. So even if a team is running away with the league title
such as Manchester City in 2017/18
you can still bet on their matches by finding trends in certain markets. But of course, this is just the beginning, you may discover there are better markets to explore and move on to pastures new. The important thing is to keep your learning curve at a manageable trajectory.]]>